JOIN THE WINNEBAGO COUNTY BAR TODAY!
Explore all of the bar benefits, connect with fellow attorneys, and promote your practice – all for one low yearly fee!
Regular membership in the Winnebago County Bar Association is open to all lawyers who are in good standing and licensed by the bar of Illinois.
What is the Annual Cost?
The cost for bar membership is as follows:
First year admitted to practice $60.00
Two years $60.00
Three to Five years $135.00
More than 5 years, less than 10 $230.00
Ten years or more $300.00
Non-Resident $135.00
Law students $25.00
Law Professors $135.00
Government/Non Profit Rate** $135.00
Inactive $110.00
Enhanced Profile – $50.00/year

The benefits of an enhanced profile include:
Inclusion in the "Search for an Attorney" functionality.  Only members with enhanced profiles will be featured when the search for an attorney functionality is used (such as if a person is searching for a personal injury or divorce lawyer).
Increased information on an attorney profile.  Here are the differences between an Enhanced profile and a Regular profile:
Regular Membership Profile
Enhanced Membership Profile
Regular Membership Profile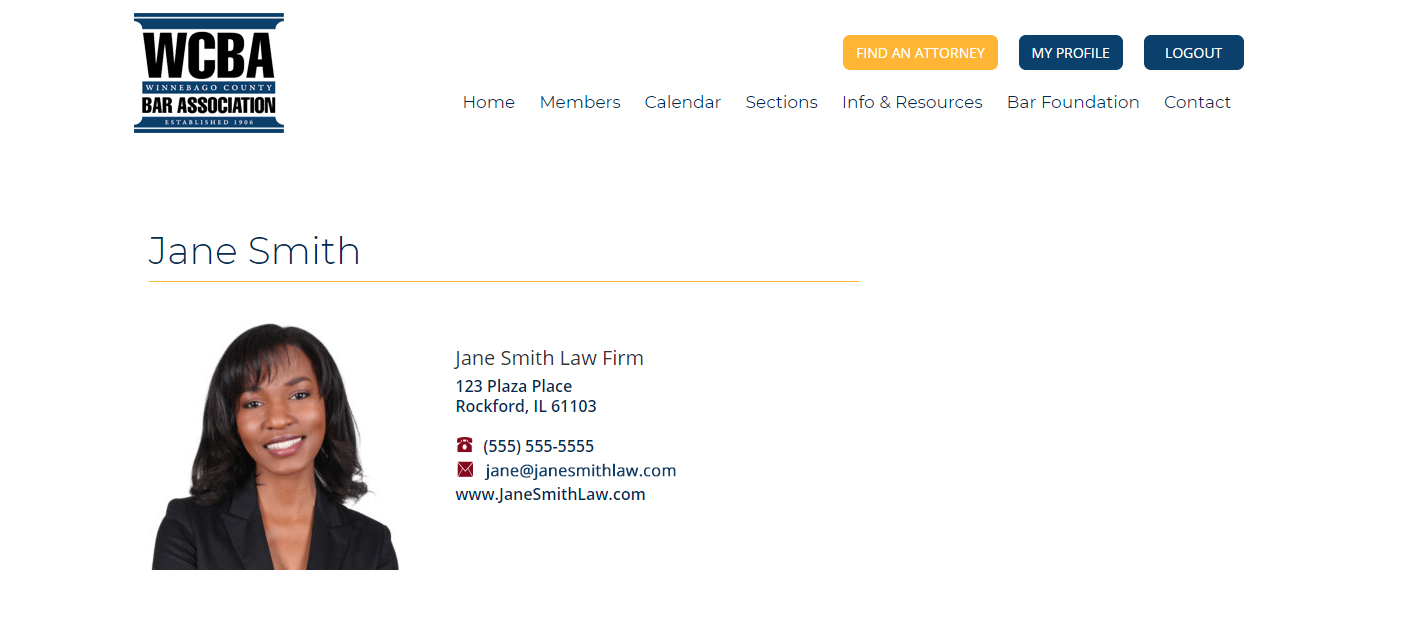 Enhanced Membership Profile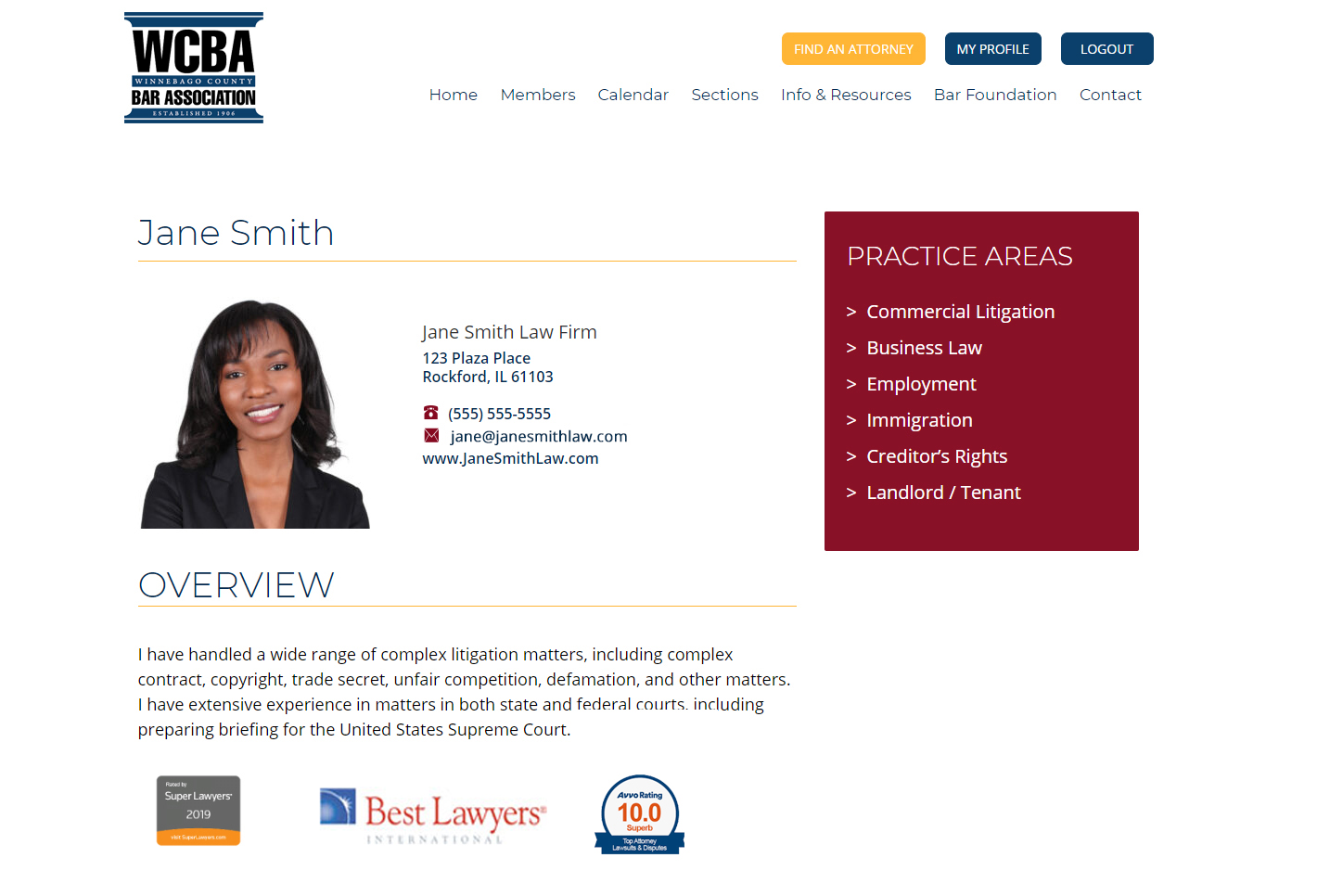 Featured on the home page of a website.  Attorneys having an Enhanced profile will be randomly displayed at the bottom of the home page of the website.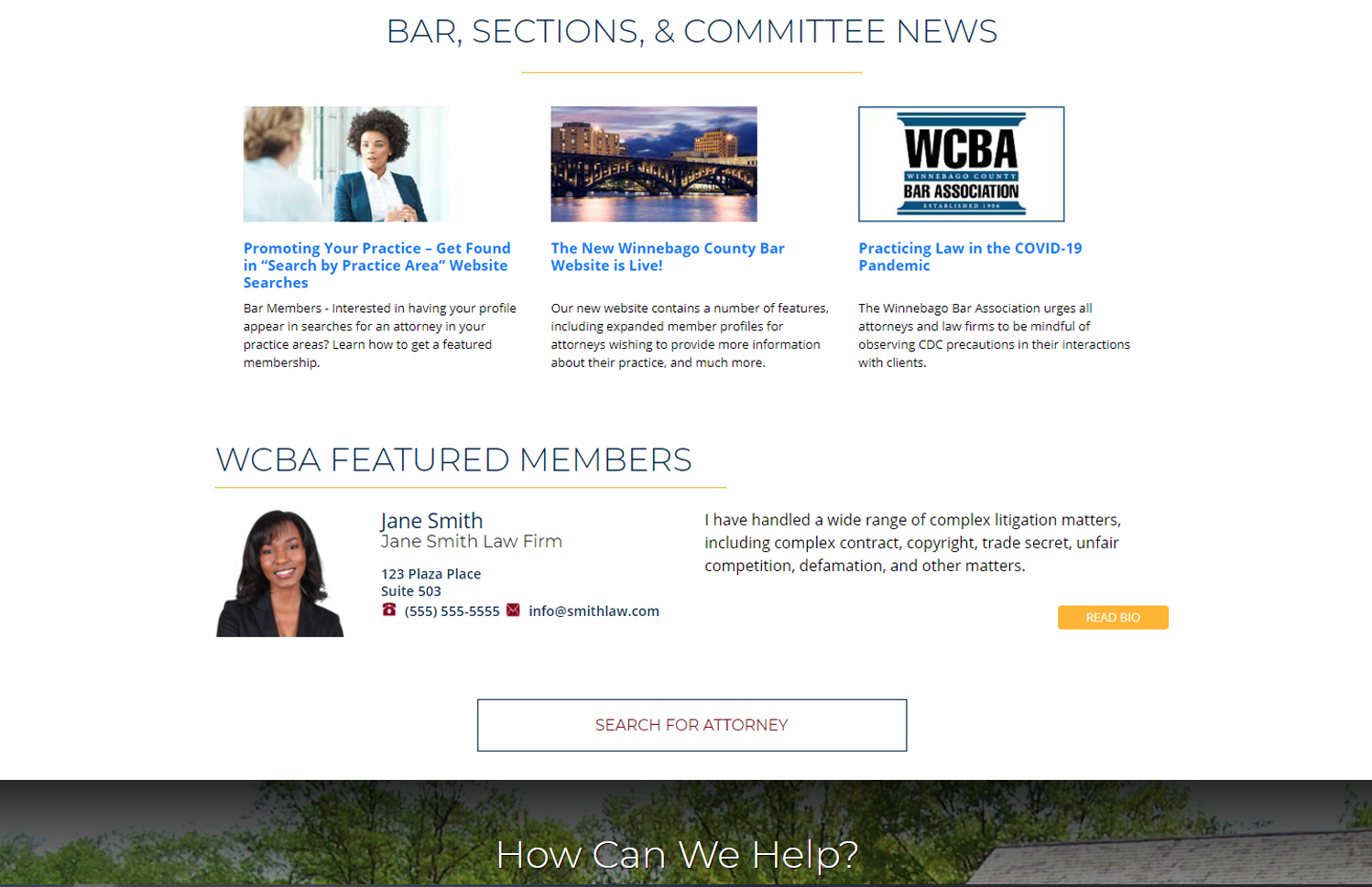 Ready to Join?
Step 1 – Complete the following application.
Step 2 – You will be notified by email by the Bar upon approval of your application.
Step 3 – Pay your annual dues online (a link will be sent to you by the Bar for payment)
Step 4 – Login to your profile with the information contained in an email that will be sent by the Bar following payment, update your profile, and begin enjoying member benefits!