Ann Dittmar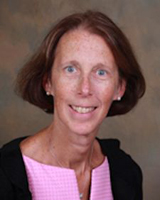 Guyer & Enichen, P.C.
2601 Reid Farm Road, Suite B Rockford, IL 61114
OVERVIEW
Former staff attorney to the U.S. District Court. Former partner McGreevy Williams. Managing partner Dittmar & Associates. Serves on 17th Judicial Circuit Arbitration Panel. Former member WCBA Board of Directors. Former Chair Federal Law Sec., Family Law Sec., Public Relations Committee and Women's Bar Assn. Chair of Board of Directors Rockford Rescue Mission and Board member for over fourteen years. Served on Board of Directors Family Counseling Services. Tried cases in Federal Circuit, 7th Circuit Appellate and State Appellate Courts.
Education
BS (Labor Relations Management), Northern Illinois University, 1982
MS (Personnel & Industrial Relations Management), Northern Illinois University, 1984
JD (Law), University of Illinois, 1989
Bar Admissions & Memberships
U.S. District Court Northern District of Illinois
7th Circuit Court of Appeals
Illinois
< Click a Section on the Left to See the Latest News